Moray Child Protection Committee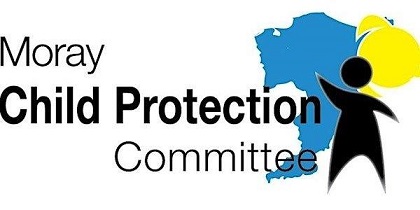 The Moray Child Protection Committee (CPC) is the inter-agency body that drives forward the work to protect children in Moray from neglect, abuse and harm. 
The CPC must perform a number of crucial functions in order to jointly identify and manage risk to children and young people and improve the experience of and outcomes for children who may need protection.  These functions are: continuous improvement; publicity and promotion; strategic planning and annual reporting.
The roles, responsibilities of Child Protection Committees are set out in the Scottish Executives "Protecting Children and 'Young People: Child Protection Committees".  It also outlines the role of other groups which relate to these bodies, underlining in particular the need for child protection work to be closely linked to integrated children's services planning, GIRFEC and Community Planning.
Membership
Fred McBride is the Independent Chair of the Moray Child Protection Committee.
Voting Members
Detective Chief Inspector Public Protection Unit, Police Scotland
SCRA Regional Manager
Lead Nurse for Child Protection
Childrens Hearings Scotland Area Convener
Chief Social Work Officer/ Head of Service Health & Social Care Moray
Independent Chair of Child Protection Committee
Third Sector Representative
Ministry of Defence Representative
Service Manager, Children & Families and Justice Social Work
Chief Education Officer, Moray Council
Attendees
Housing Services Representative
Care Inspectorate Strategic Link Inspector
Public Protection Lead Officer
Specialist Nurse Child Protection
Mental Health Service Manager
Children & Families Health Services Lead
Getting it Right for Every Child (GIRFEC) Lead Officer
Quality Improvement Officer Education
Reporting
The Moray CPC reports to The Moray Public Protection Chief Officers Group, who provide strategic leadership and scrutiny to the public protection work of their respective agencies and to inter-agency work.
Chief Officers in Moray are individually and collectively responsible for the leadership, direction and scrutiny of their respective Child Protection and Adult Support & Protection Committees and are linked to public protection partnerships and groups, which include the Alcohol and Drug Partnership, Violence against Woman and Girls Partnership and the Moray Community Justice Partnership.
Since 2020 Moray Child Protection Committee Annual Reports have been integrated with Moray Childrens Services Plan Annual Reports.
National Publications and Website(s)
Local Publications
Contact Us
(Not for reporting child protection concerns)
Moray Child Protection Committee
The Moray Council, Education and Social Care,
High Street, Elgin
IV30 1BX

01343 543451
Rate this Page