Elgin Transport Strategy Consultation
The draft Elgin Transport Strategy aims to keep Elgin moving for the future, and to meet our growth needs with a 14 year horizon to 2030.
Our vision through the Transport Strategy is to make sure that Elgin is a desirable, vibrant and healthy place to live, work and visit for all. Our transport network needs to enable Elgin to grow and develop as planned for in our Local Development Plan 2015. This includes more housing, school, leisure facilities and employment sites
What will the strategy cover?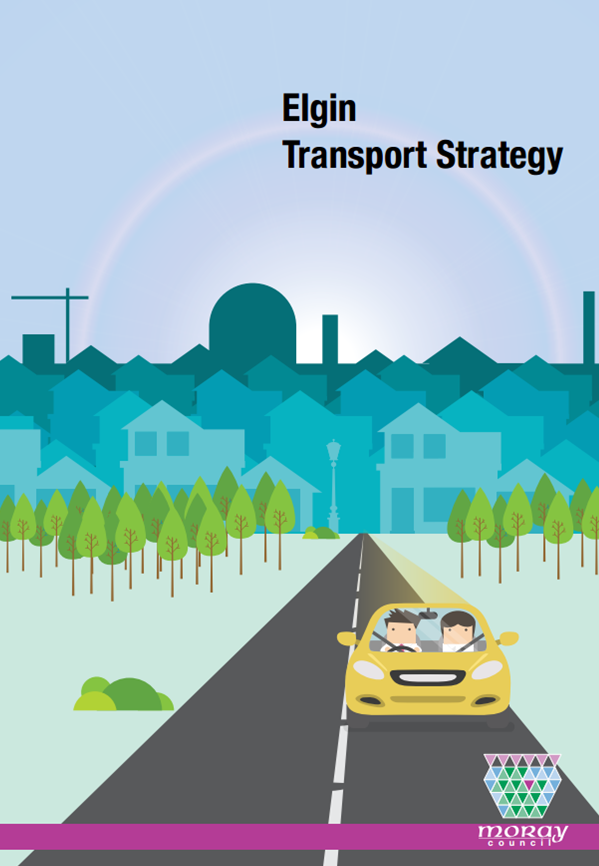 The draft Elgin Transport Strategy:
• sets out proposals for improvements to the transport network across the city over the next 14 years including roads, junctions, crossings and cycle routes

• develops ways to help people become more active, walking and cycling more often and promotes more use of public transport

• helps to shape the future development of Elgin by contributing to the next review of the Moray Local Development Plan
Read the draft strategy (PDF)  Have your say (online survey)

You can also view the Main Technical Report (PDF) and Appendix B to the Main Technical report (PDF).
If you have any problems downloading or viewing this document, please contact us on 0300 123 4565 or via email at transport.develop@moray.gov.uk
Have your say
The draft document has been developed in consultation with key stakeholders, after a series of public events and consultations including a Travel Survey. We now want your views, so we can improve the strategy in line with your comments. You can contribute via the following methods:
• View the strategy (see above) and submit your comments via our online form 
• View a paper copy of the document at Moray Council Access points and complete a response form
• Attend one of the following consultation events:
Thursday 12th January 2017 (12:00 – 15:00) St Giles Centre, Elgin
Saturday 14th January 2017 (11:00 – 14:00) St Giles Centre, Elgin 
Monday 23rd January 2017 (17:30 - 20:30) Bishopmill Primary Old School Hall, Elgin
Thursday 26th January 2017 (17:00 – 20:00) Cedarwood Day Centre, Elgin
The closing date for comments is 16th February 2017.​​
What happens next?
Once we have considered your views and made any changes based on your comments, we will seek to adopt the strategy and prepare detailed plans and proposals.
Rate this Page