Rothes War Memorial
The War Memorial stands in Anvil Gardens, facing north-west. 
It has a rectangular base on 3-stepped plinth. The carved panel has flat fluted pilasters either side of a central panel commemorating the dead of WWI. The block is topped by a pediment with scroll moulding, in turn surmounted by a round column with scroll capital on which is a seated unicorn bearing a shield. Resting on the lowest step of the plinth and inclined back against the memorial is a rectangular polished slab commemorating those lost in WWII. 
The memorial was relocated from the junction of North Street and New Street in the early 1990's because of road realignment.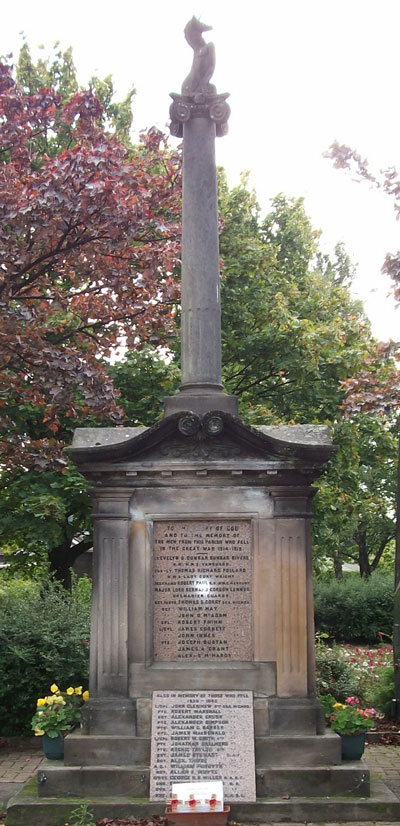 Contact Us
Lands, Parks and Countryside

Rate this Page