Portknockie War Memorial
At the junction of Bridge Street and Park Street stands Portknockie War Memorial. 
It commemorates World War I and II.  
It is in the form of a classical female allegorical figure of victory, holding a wreath representing peace. This figure rests on a turned circular pillar. 
It was constructed from black granite by Gibbs Bros, Ashgrove Road, Aberdeen and was unveiled in July 1923 by Colonel John H. Wood.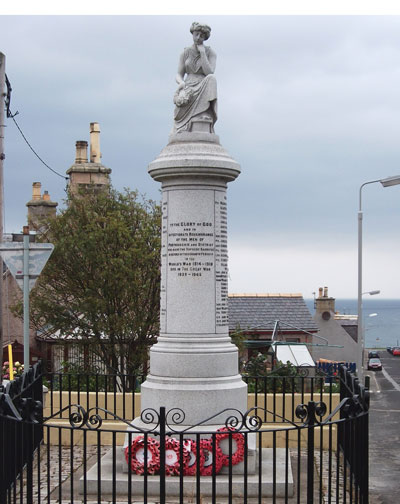 Contact Us
Lands, Parks and Countryside

Rate this Page