New Elgin War Memorial
Located on Cemetery Drive, Elgin which leads east from New Elgin Road is the War memorial designed by the architect A Morrison and sculpted by JR Henderson. It was unveiled on 29 October 1922. 
The figure of a soldier stands on a square base, and stepped plinth. On three faces of the base are inscriptions to the memory of men from New Elgin, Ashgrove and Moycroft who lost their lives in the First World War.  On the fourth are the inscriptions to those who lost their lives in the Second World War.  
This memorial is unusual in that it is one of the few that shows the name of a female who was a casualty of WWI.  Mary Fraser was a Nurse in the Voluntary Aid Detachment.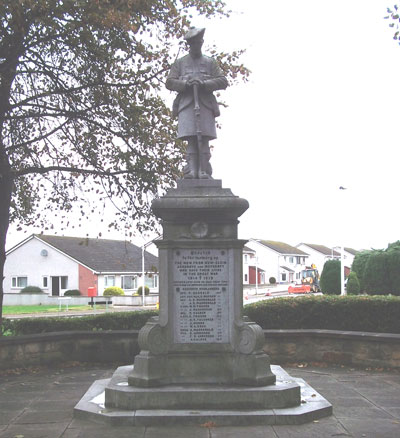 Contact Us
Lands, Parks and Countryside

Rate this Page