Mosstodloch War Memorial
The War Memorial stands facing north in the middle of the village at the junction of the B9015 Stynie Road. 
Set within a small square stone-kerbed flower bed it comprises a square plinth of rough hewn blocks surmounted by a square column.  
In turn this is topped by a capital on which stands a foliate sculpture on its own small base. 
Records of losses in WWI and WWII are carved on the lower faces of the column.  Above this on the front face is a carved wreath.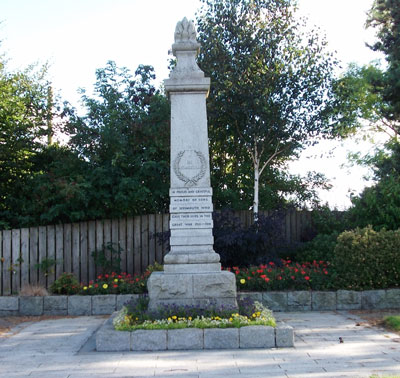 Contact Us
Lands, Parks and Countryside

Rate this Page