Lhanbryde War Memorial
Lhanbryde War Memorial is located at the entrance to the old churchyard on St Andrew's Road. It is a sandstone tablet built into a rustic arch, commemorating those from the parish who died during WW I and II. 
It was unveiled in 1920 by Colonel C. F. Johnstone.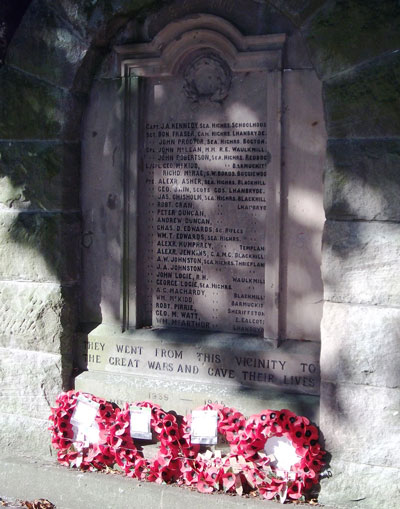 Contact Us
Lands, Parks and Countryside

Rate this Page