Garmouth War Memorial
Garmouth War Memorial stands at the junction of High Street and Spey Street. 
It has a three step octagonal plinth with a square sectioned base tapering slightly upward. Polished stone panels are set into the front and sides of the base to commemorate losses in WWI. 
Below the front panel the face of the base is polished with carved record of the dead of WWII. 
This base is surmounted by a Celtic cross which has a rounded shaft and bell shaped base. 
The memorial is set behind low iron railings.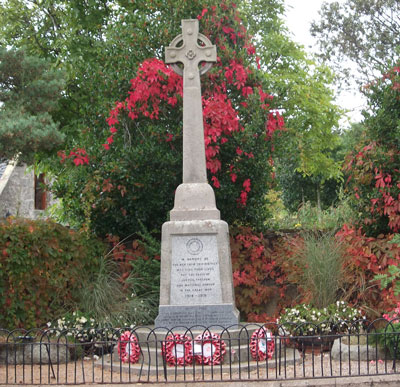 Contact Us
Lands, Parks and Countryside

Rate this Page