Forres War Memorial
Forres War Memorial is located near the junction of St Catherine's Road and Bridge Street.  
It commemorates those who died in the First and Second World Wars, and the 1991 Gulf War. 
It is in the form of a 10ft whinstone pedestal surmounted by a bronze figure of a helmeted highland soldier standing at ease, right foot slightly forward. 
The crests of the Seaforths, Admiralty and Gordons are also displayed.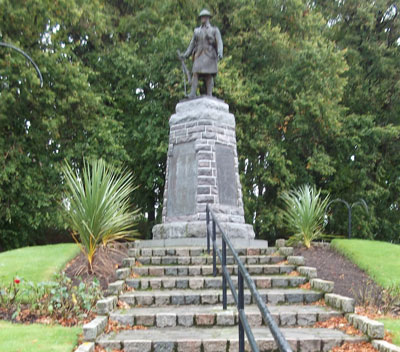 Contact Us
Lands, Parks and Countryside

Rate this Page