Fochabers War Memorial
Set within the grassed entrance to Gordon Castle at the western gateway to the village the War Memorial is a Corinthian sandstone column on square die and 3 stepped circular base in polished and tooled ashlar. 
It is surmounted by the representation of celestial flame. Bronze plaques affixed to plinth are inscribed with names of fallen of WW I and WW II. 
It was designed by A. Marshall Mackenzie, Aberdeen and unveiled in 1922.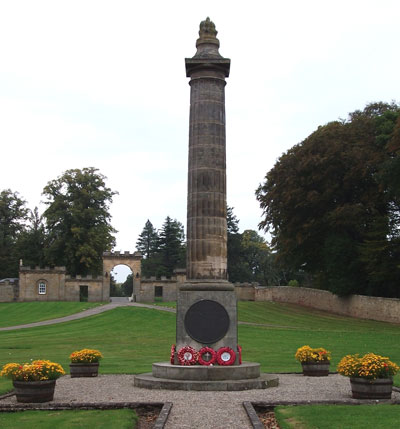 Contact Us
Lands, Parks and Countryside

Rate this Page