Elgin War Memorial
Elgin War Memorial, located on the Plainstones on the High Street in front of St. Giles Church. 
It is in the form of a bronze togate male figure holding aloft a torch in his left hand symbolising peace and with a sword lowered in the right hand signifying victory. 
This figure stands on a stone column with bronze plaque, which in turn stands on a curved stepped base flanked by low walls bearing 2 further bronze plaques to the casualties of WW2. 
Underneath these is a further plaque to a victim on the Korean War.  
The Memorial was unveiled by the Duke of Richmond and Gordon and Colonel C. F. Johnstone, 4th December 1921.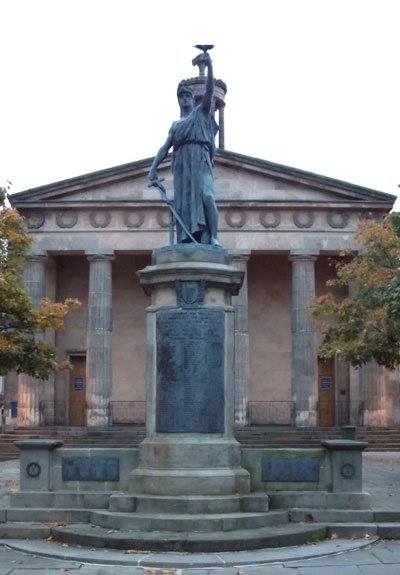 Contact Us
Lands, Parks and Countryside

Rate this Page