Duffus War Memorial
Duffus War Memorial is situated at the side of Hopeman Road in front of the parish church and was erected in 1920.  
It commemorates those from the district who died in WW I and WW II. 
It is in the form of a granite octagonal stepped plinth (from Longhaven quarry, Peterhead) with names inscribed into stone. 
A slender octagonal column projects from this base, topped with an ornate cross. 
The memorial was built by Mr Alex Wilson of Elgin.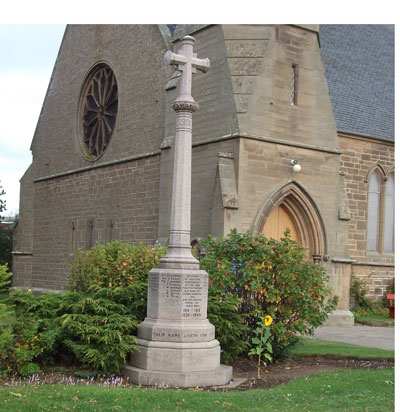 Contact Us
Lands, Parks and Countryside

Rate this Page