Drummuir War Memorial
The War Memorial stands in the car park of Botriphnie Parish Church. 
It is in the form of a rectangular, slightly tapering block which stands at against the low wall backing a curved paved area, on a deep slightly stepped plinth. 
On the NE face is carved a wreath below which are the names of men lost in the First World War; the losses of the Second World War are recorded on the adjacent face. 
The memorial is topped by a rectangular plinth with cup and egg moulding. At the base of the memorial is a carved bowl for flowers.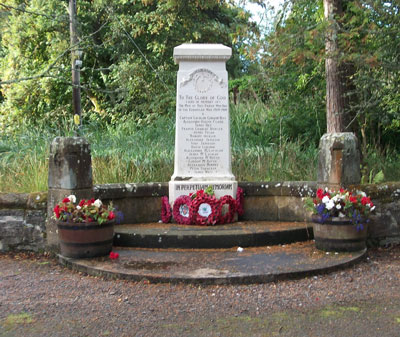 Contact Us
Lands, Parks and Countryside

Rate this Page