Income Maximisation
Our Income Maximisation team can give you free and confidential help if you're of working age and facing money or debt problems.
Our team, jointly funded by us and the European Social Fund, can meet you, assess your circumstances, and:
help deal with a crisis situation
look at your income to make sure you are getting all the benefits you are entitled to
help you create a personal budget, giving you more control and helping your money go further
help you make benefit applications and complete forms
refer you to other services if you need further advice or support.
To make an appointment, call 0300 123 4563. If you're a support service and want to make a referral, you should complete a referral form (Word / PDF).
If you're of school age or pension age and need help you can get this from Moray Citizens Advice Bureau or call  them on 01343 550088.
Useful links on our website
Welfare Benefits
Money Advice
Scottish Welfare Fund
Housing Benefit and Council Tax Reduction
Welfare Map
British Red Cross: Hardship Fund
Useful links from other websites
Child DLA appeal guide
ESA Assessment Support
PIP Appeal Guide
PIP Assessment Support
PIP Reconsideration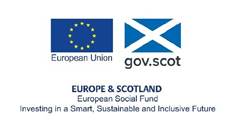 Rate this Page