Speyside Low Carbon Hub
Phase 1 Craigellachie to Carron
The 'Speyside Low Carbon hub' project was awarded funding from the European Regional Development Fund (ERDF) Low Carbon Travel and Transport Challenge Fund, and Transport Scotland.
The hub and path project is sited in the heart of Scotland's Speyside area. The project aims to make a step change in the use of low carbon transport modes in a number of different ways. The project includes a 10km Upgrade of the Speyside Way long distance path from Craigellachie to Carron, with Aberlour as the focal point. This will make the path fit for purpose for cycling, and provide a safe direct route linking communities away from the busy A95 trunk road. This provides an active travel route to Aberlour, a significant employment centre for Moray.
At Aberlour it includes the installation of charging points for ultra low emission vehicles, incorporating 2 rapid chargers, one of which will be dedicated for charging public transport buses. A fast charger is also included for the dedicated use of the car club to support the introduction of a car & e-bike club for the Speyside area.
The hub includes open cycle storage and bike repair stations at key nodal points on the Speyside Way. These will be close to vehicle parking locations to encourage park and ride for those not confident to undertake longer journeys by bicycle."
Phase 2 Carron to Cragganmore
Further funding through the ERDF was secured in 2021 for the next stage of improvements from Carron to Cragganmore. and all works have now been completed in June 2022. Improvements include upgrading the existing surface, bridge repairs, improved drainage and replacement of information boards and way markers.
This further section of improvements provide a high quality active travel route to access Aberlour and Craigellachie for a number of smaller settlements, individual properties and businesses. In total there is now 20.5km of path improvements along the Speyside Way from Craigellachie to Cragganmore.
Below is a link to a short video, produced by Rotorworx, showcasing the improvements to the path between Craigeallachie and Carron.
Events
Speyside Challenge 
1-30 September 2022 - https://www.speysidechallenge.com
Please see poster for further details
Speyside Low Carbon Hub Relaunch
Saturday 17th July 2021 11am - 3pm, Alice Littler Park, Aberlour
Please see poster for further details
Speyside Low Carbon Hub Path Upgrade opening
Come along Saturday 30th November 2019 10AM- 1:30PM and enjoy a day out on the newly upgraded Speyside Way path from Craigellachie to Carron!
Please see poster for further details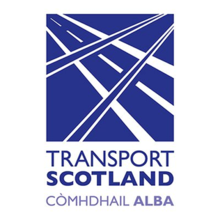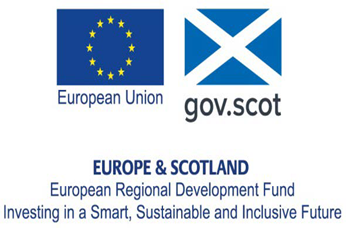 Rate this Page