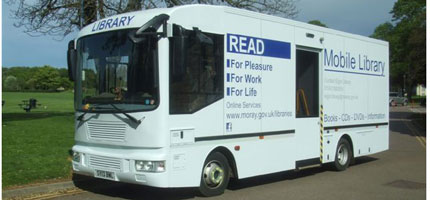 The mobile library serves communities in Moray on a 6 weekly rota basis.  It has a vital role to play in supporting the elderly, infirm, sheltered housing, care homes, rural schools and rural areas where there is poor access to transport and areas of the main towns where access to transport poses particular difficulties.
A summary version of routes is available to view here.
A detailed timetable of visits is available to view (pdf) here.
A programme of visit dates for 2015 is available to view (pdf) here.  
(Please note these dates are subject to change with limited notice.)
For further information contact Elgin Library on 01343 562600.